Camp Kindergarten Registration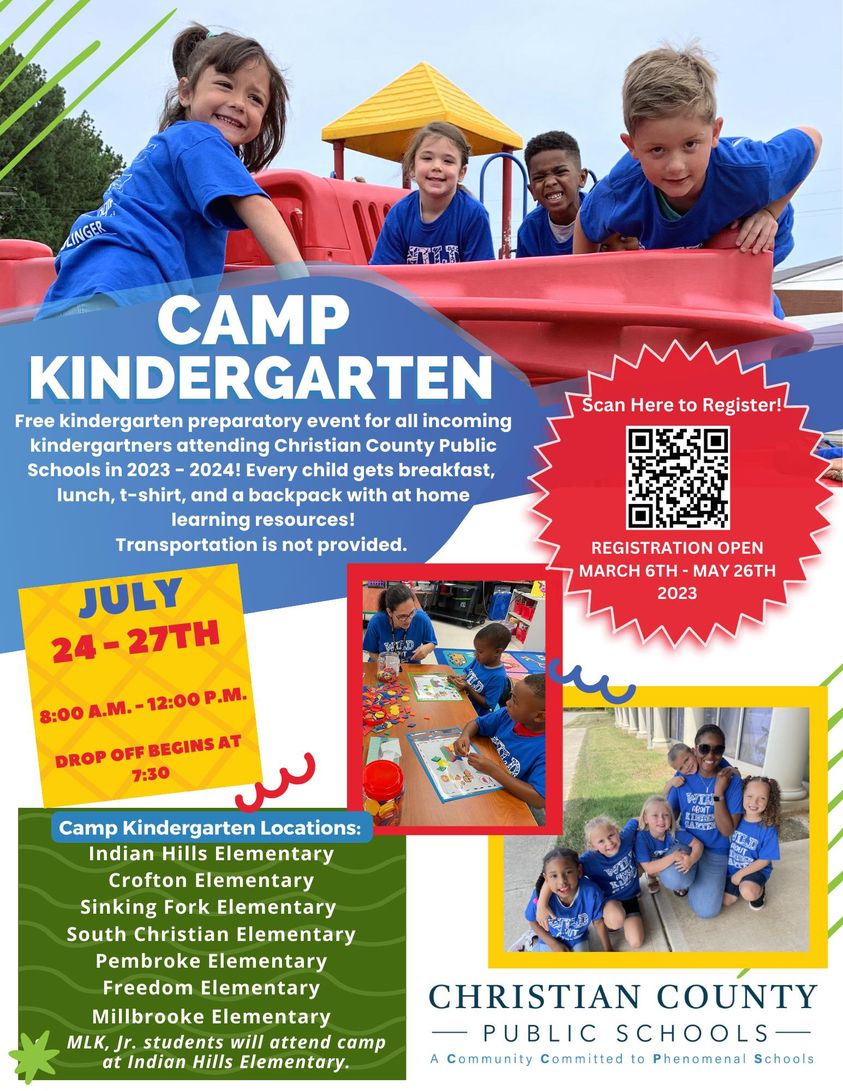 ---
Register for Camp Kindergarten! This popular 4-day event introduces your little one to all things kindergarten!
Also, make plans to visit your child's zoned school. Many schools are offering open house dates and you can even check out a kindergarten class in action.
Save the Date: Districtwide Kindergarten Registration for the 2023-24 school year is April 21, 2023~ More information to come!