Safety Protocols for Graduation Events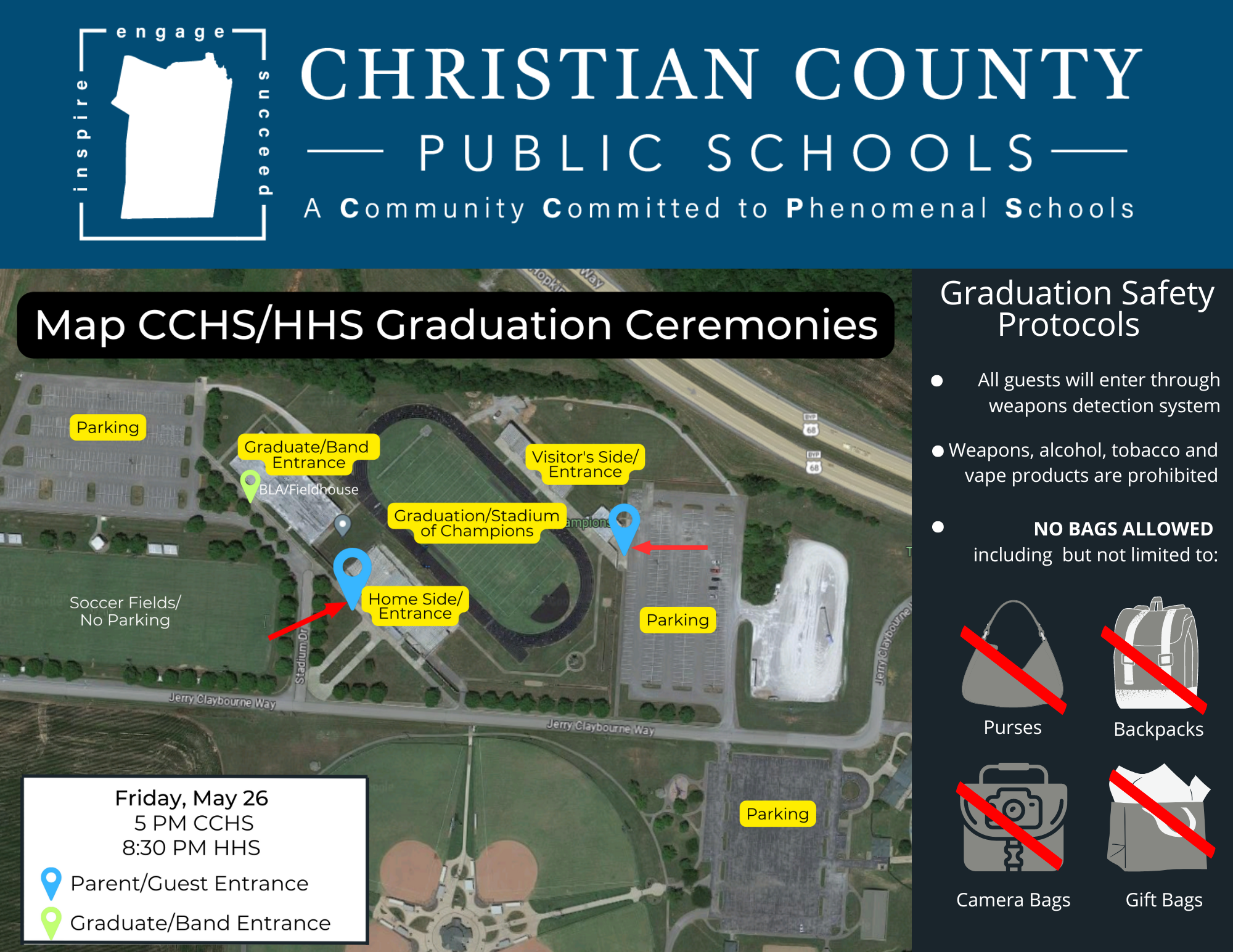 ---
Graduation ceremonies for
Christian County High School
and
Hopkinsville High School
are quickly approaching, and it's important that we plan accordingly to make sure that everyone has a safe and enjoyable experience. The Stadium of Champions will be accessible for guests on both the home and visitor's sides. Christian County High School's graduation will begin at 5 PM with gates opening at 4 PM. Hopkinsville High School's ceremony will begin at 8:30 PM. The event will be live-streamed. Links will be available on the district website and Facebook pages closer to the event date.
We will be utilizing the district's weapons detection system for all guests entering the Stadium of Champions. As an added layer of security to the system
no purses, bags, backpacks or gift bags will be allowed in the stadium
. We would also take this opportunity to remind you that weapons of any kind, alcohol, tobacco, and vape products are strictly prohibited on the Stadium of Champions grounds.
We understand that this may cause some inconvenience for our guests, but we ask for their understanding. Ensuring the safety of our students and guests is our top priority.
Only graduating seniors will be allowed on the field and track area. Families are encouraged to gather with their graduate outside of the stadium for pictures.
We thank you in advance for your cooperation and look forward to a successful and safe graduation ceremony for our schools.