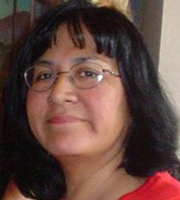 Education
BS Biology - Human Genetics -Universidad Mayor de San Marcos Lima, Peru

BA Foreign Languages Spanish, French – Psychology Austin Peay State University

MA TESOL Murray State University

ED. S. Leadership - University of the Cumberlands
Experience
My teaching career started at the college level. I taught Biology at San Marcos University and ESL at Austin Peay State University. I taught ESL/GED Adult Education in HCC. I am a certified Foreing Language French-Spanish and ESL teacher for grades K-12. I have been teaching high school French and Spanish in the Christian County Public Schools District for over 16 years and for a private school for 4 years. It is exciting to be back in the public school system and to be part of this amazing ESL Team.
Bio
I am originally from Lima, Peru. I moved to the United States to continue my education. I became enamored with the science of second language acquisition and continued my training in linguistics here in the United States. I enjoy reading, painting oriental watercolor, writing poetry, traveling and learning new languages. This year I am practicing Hebrew. My wonderful husband Tim and I have two children. We live in Hopkinsville, Kentucky.
Favorite quote: "Always believe that something worderful is about to happen." Anonymous
Schedule
Monday

Tuesday

Wednesday

Thursday

Friday

CCHS

CCHS

CCMS

CCHS

CCMS

CCHS

GA-DT-Alt.S

CCHS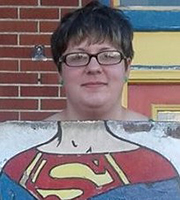 Serves students at Freedom, MLK, and Pembroke
Contact Info
Education
BA in TESOL Education, PreK-12, from Murray State University in Murray, KY
Experience
CCPSS: Student taught with Gayle Holder during the 2014-2015 school year.
Clarksville-Montgomery County School System (CMCSS): Substitute teacher for mostly SPED assistants and teachers from fall 2015 until spring 2018.
CCPSS: First-time district-wide ESL teacher for the 2018-2019 school year.
Other experience includes… Pre-student teaching in Henry County, TN, during the 2013-2014 school year; tutoring Arabic children when I was attending college, and then tutoring Hispanic children when I was subbing.

Bio
I am from Dover, TN. My whole life is centered around my family and my animals; I have a mother, grandmother and nine siblings (four brothers and five sisters), then I have sixteen pets (two Great Pyrenees, four pot-bellied pigs and ten cats), so one can see why my whole life is centered around them, haha! When I am not working, I enjoy playing RPG video games (one of my favorites being the Final Fantasy series), watching cartoons (Pokemon, Voltron, Batman, Transformers, Thundercats, X-Men, Digimon, etc.) or drawing!
Favorite Quote: "We are all different, but there's something kind of fantastic about that, isn't there?" --- Fantastic Mr. Fox
Schedule

| | | | | |
| --- | --- | --- | --- | --- |
| Monday | Tuesday | Wednesday | Thursday | Friday |
| | | | | |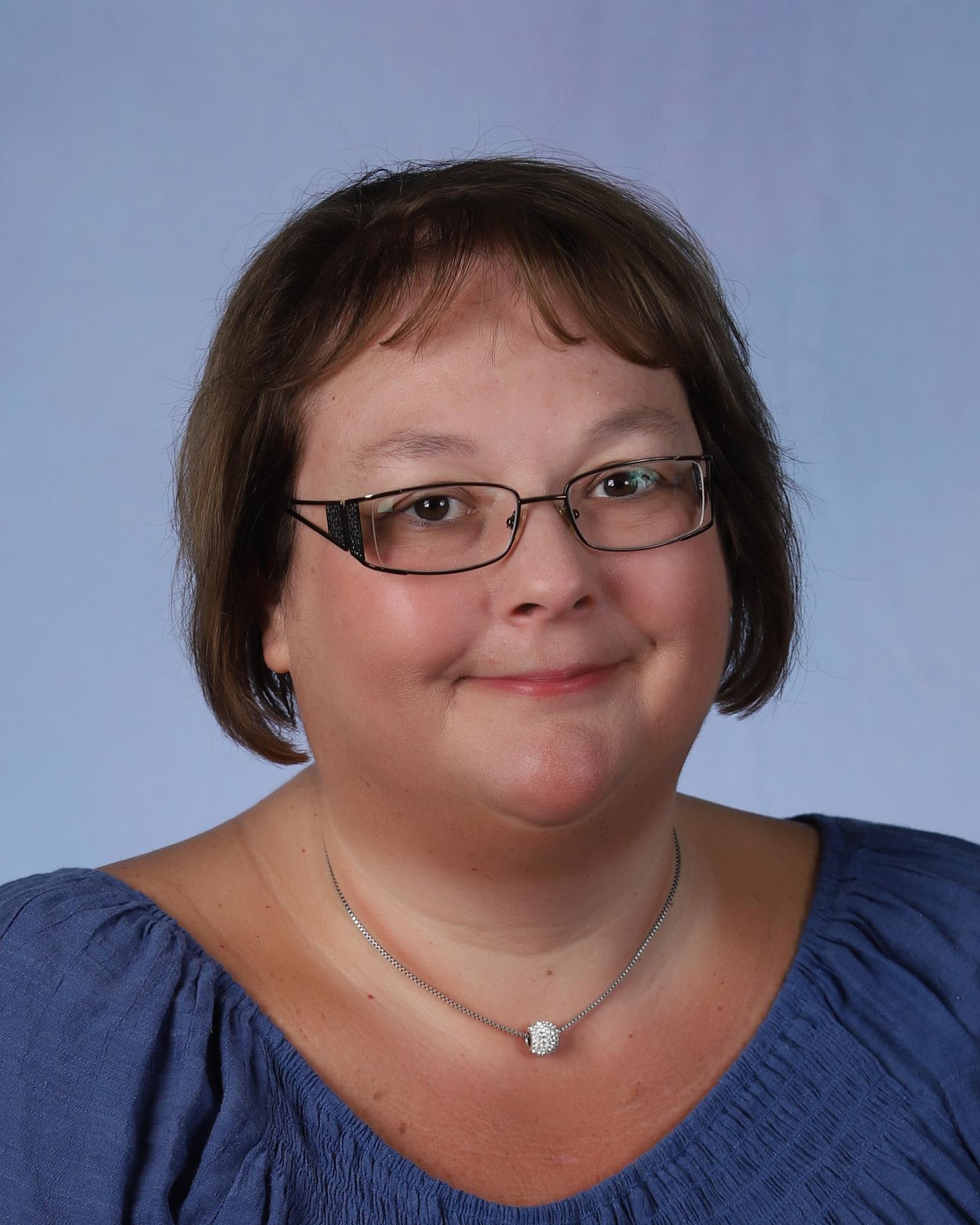 Serves students at: Crofton, Sinking Fork and South Christian
Contact Info
My name is Mary Calhoun. I am a native of Hopkinsville. After college, I lived for 25+ years in Frankfort,
KY where I worked as a Minister to Children and Families. Recently, I moved back to Hopkinsville to be
near family and to begin a teaching career. I have taught resource classes at Christian County High
School and Crofton Elementary School.
I love to travel, read and watch old movies. Hanging out with friends and trying new recipes are a
couple of my favorite pastimes.
After graduating from Hopkinsville High School, I attended Austin Peay for my Bachelor's Degree in
Psychology. I followed that with a Master's Degree in Christian Education from Asbury Theological
Seminary. From the University of the Cumberlands, I obtained a Master's Degree in Teaching with a
concentration in Special Education and a Master's Degree in Teacher Leader with a certification in
English as a Second Language. I am currently pursuing my doctorate from the University of the
Cumberlands.
Schedule
| | | | | |
| --- | --- | --- | --- | --- |
| Monday | Tuesday | Wednesday | Thursday | Friday |
| | | | | |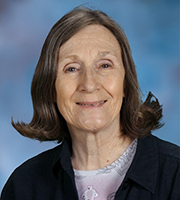 Education
BA Music Belmont University. Nashville, TN

Master of Music Education Murray State University

ESL endorsement Western Kentucky University

Rank1 Education Administration at University Texas and Western Kentucky University
Experience
Over 35 years teaching in the subjects of music and ESL. Supervisor of student teachers at Murray State University and Texas Christian University, Ft. Worth, Texas
Lead El teacher for the Christian County EL Program.
Bio
My entire life centers around music, education, and helping others. A native of Franklin, Kentucky, I studied piano at the age of 6, followed by organ and clarinet. Upon graduation from high school, I was awarded a music scholarship to Belmont University. With a Bachelor of Arts in music education, my teaching career was launched. From Murray State University, I next received my Master of Music Education degree. For more than 25 years, I taught general music and middle school and high school choirs in Kentucky and Ft. Worth, Texas.
I realized that I wanted to work with students from other countries while in Ft. Worth, Texas. Here, I served as assisting director and accompanist for the Texas Girls' Choir, a performance group which traveled abroad. This led to my present career, English as a Second Language teacher.
I am currently completing my 9th year as an EL teacher for Christian County Schools. I have served in 11 of the 15 original schools within the district. I love my work! The students are amazing and impress me every day. I also value the wonderful relationships I build with the students, teachers and parents. Music is still in my life, as well. I am presently organist and choir director at First Presbyterian Church, Hopkinsville and organist at Cumberland Presbyterian, Hopkinsville.
Favorite quote: "Lord, make me an instrument of Your peace." Prayer of St. Francis of Assisi
Schedule
Monday

Tuesday

Wednesday

Thursday

Friday

HHS

HMS

HMS

HHS

HHS

HMS

HHS

HHS

HMS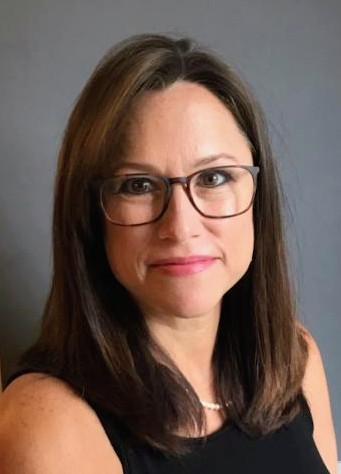 Serves students at Indian Hills and Millbrooke
Contact Info
Email: tina.mullins@christian.kyschools.us
Education
Bachelor of Science in Art Education
Masters of Arts is Secondary Education
English as Second Language Endorsement
Experience
I taught art in several schools in Christian County since 1996. Various experiences in my life led me to an interest in EL. Last year I accepted a position in the EL program, and I have found the job change to be refreshing. I have enjoyed working with small groups of students and building relationships with them.
Bio
I was born and raised in Hopkinsville, and I have never left. I attended Christian County High School where I met my husband. We have two teenage children. One is starting college at Murray State University. The other is a junior in high school.