ROTARY IMPACT SCHOLARSHIP
Rotary Impact is a new scholarship program designed to build upon the Rotary Scholars program by identifying students in career pathways with the incentive to return back to Christian County.
Students who would like to become educators will be identified in high school and will attend the Rotary Scholars Program for two years at Hopkinsville Community College and finish their undergraduate degree at Murray State University with the opportunity to graduate debt free with the commitment to work four years in Christian County Public Schools.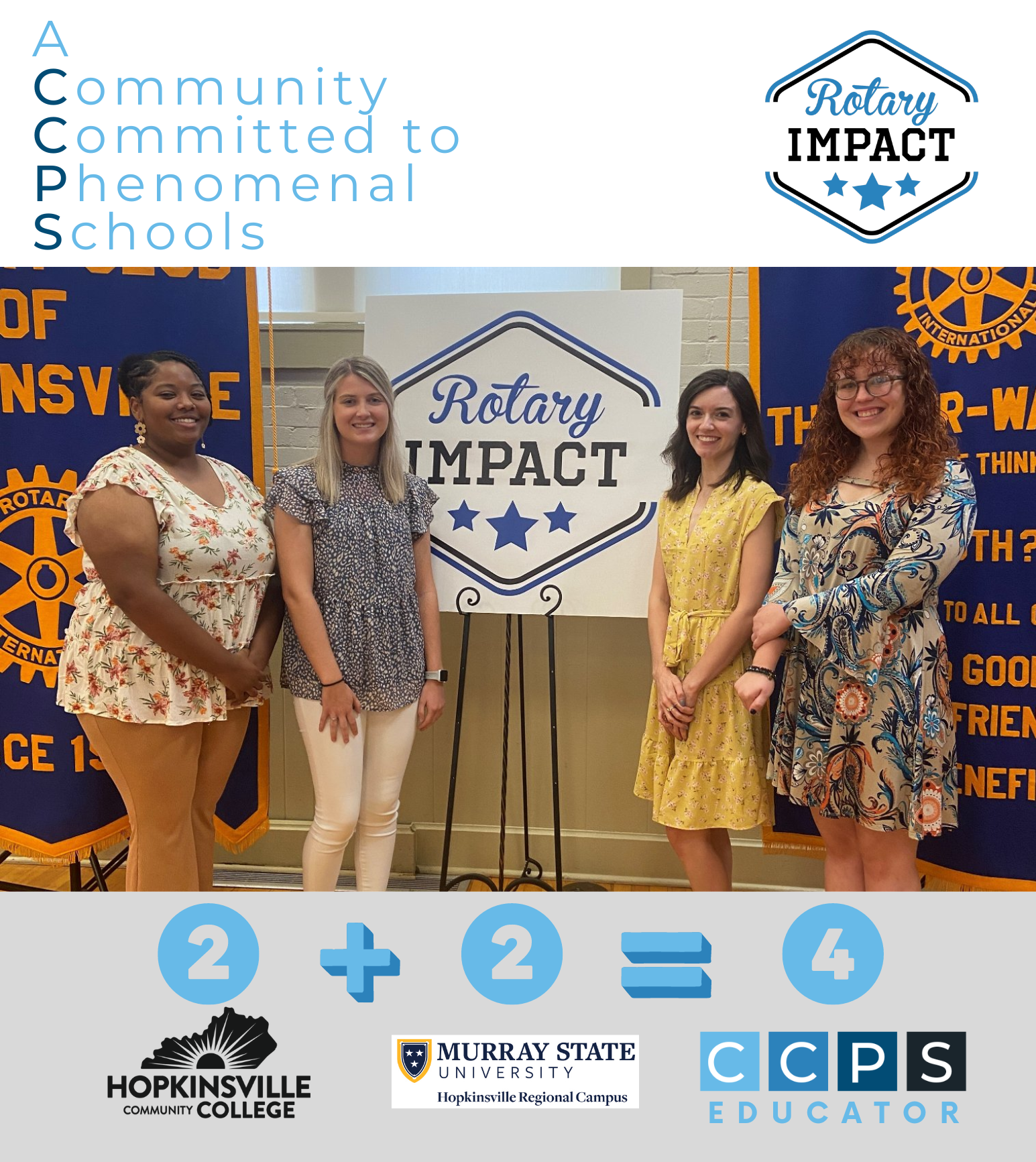 INTERESTED IN BECOMING A ROTARY IMPACT SCHOLAR?